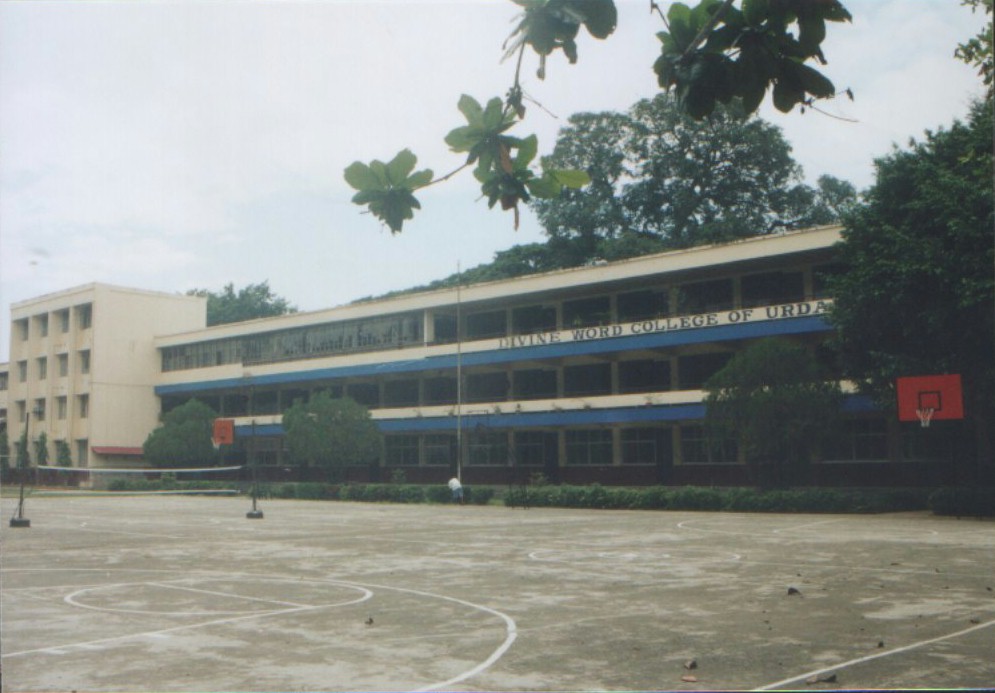 DIVINE WORD COLLEGE OF URDANETA
Urdaneta City, Pangasinan
The Philippines
Tel. Nos. 568-2796 / 568-2588
Rev. Fr. Dominador O. Ramos, SVD
President
| | |
| --- | --- |
| Los Angeles, California | Manila, Philippines |
CURRENT PROJECTS
ARCHIVES
July 3, 1999
Long Beach, California
July 7, 2001
San Diego, California
July 7, 2007
San Jose, California
Class 1979 Reunions
Class 1980 Reunions
Class 1981 Reunions
Class 1985 Reunions
Class 1988 Reunion
Dec. 28 & 29, 2008
July 31, 2004
July 2, 2005
Feb 6-8, 2009
July 10, 1998
Lakewood, California
10-10-09 and 10-11-09
Class 1981
PROJECT IS NOW COMPLETE
2010
Reunion in 2010
CLASS 1970 - CLASS 1975 MINI HIGH SCHOOL REUNION PICTURES
DWCU Gym 02/20/10
Family Day Picnic 02/21/10
Fourth Grand Reunion
August 14, 2010
Las Vegas, NV
Click for pictures
Thank you to our fellow alumni for sharing with us their pictures taken during the event.
Wonder who went?
click me.
NOTE:
All alumni are invited and encouraged to have their old (from school days) as well as new pictures posted in our website for the viewing pleasure of our friends, classmates and teachers. Please provide pictures preferably with "captions" for recognition purposes, through mail or e-mail, to the individuals below, for posting. Pictures will be returned after posting is completed.
Renato de Vera
reybdv@yahoo.com
Johnny S. Soriano
Next Grand Reunion
Toronto, Ontario, CANADA 2013
If you want to know more about the forthcoming reunion and participate, please log on to the following link:
Note: You must have a Facebook account to be able to log on. Thank you.
Nancy Garcia, Class 1973 has been elected as the new President of DWCUAA. Please let us welcome her to her new position. With this new endeavor comes duties and responsibilities. She cannot run the Association without our full support. Her first project is to plan for the fifth grand reunion which is tentatively scheduled for 2013 in Canada.